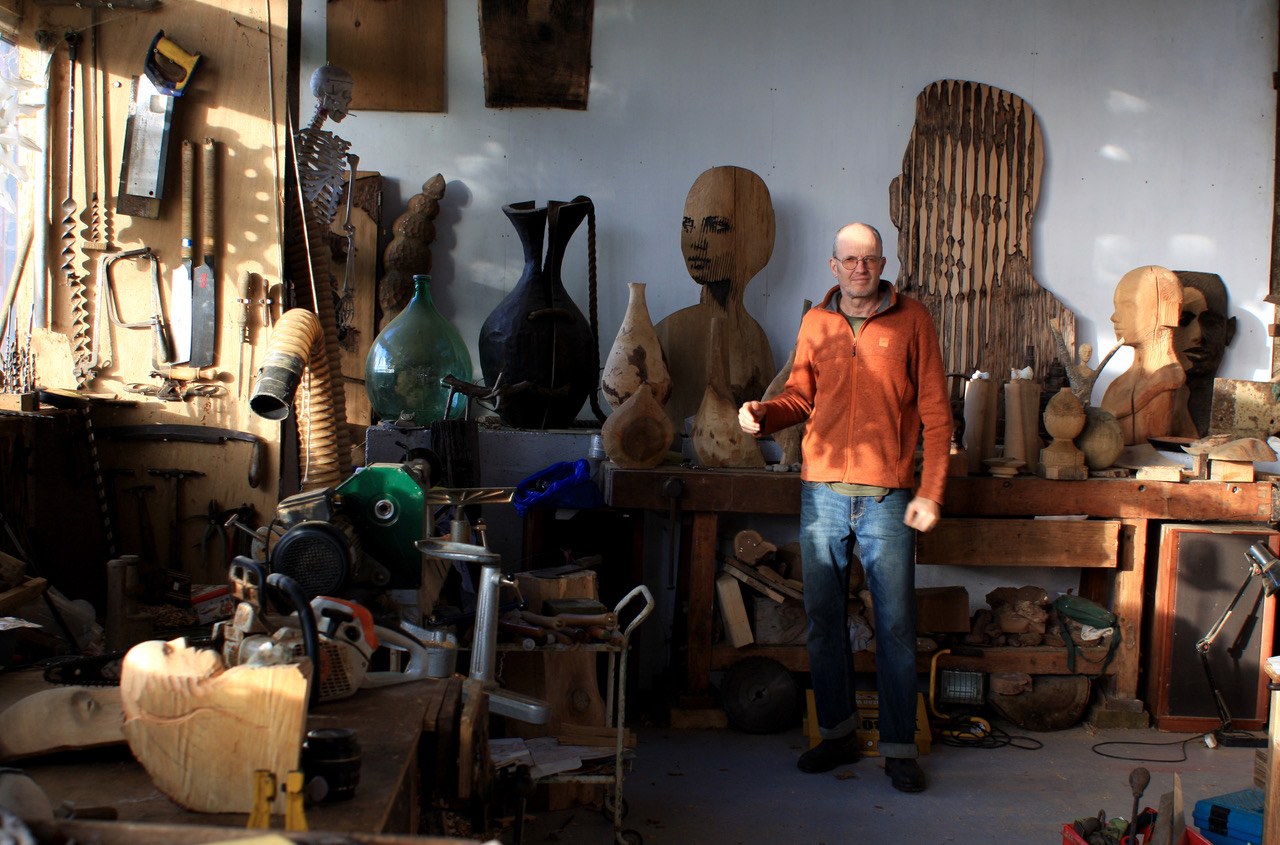 As a sculptor Dominic chases the grain, carving, scorching and blasting to create large faces or strange curiosities from nature. These methods and ideas are expressed with references to life experiences, feelings and emotions. He evokes another time, creating a dreamscape, whilst sharing the beauty of wood that he is fortunate to see daily. With cross-cultural sources from his African birthplace to historical and contemporary Britain, Dominic has always been drawn to ancient art and ritual.

Dominic was born in Addis Ababa, Ethiopia in 1963. He gained a degree in Fine Art at Leeds Polytechnic, and from 1982 to 1983 assisted the sculptor David Nash. He spent four years at the Bristol Sculpture Shed before moving to Wales in 1991. During the 25 years Dominic lived in Snowdonia he mainly worked on large-scale site-specific commissions and residencies for public places, making sculpture and sculptural furniture.

Dominic has now relocated near Bath where he has renovated a former scrapyard in the Cotswold countryside to establish a gallery-studio-garden complex where he makes works for commission and exhibition. He has exhibited widely.
Copyright 2023 Moorwood Art