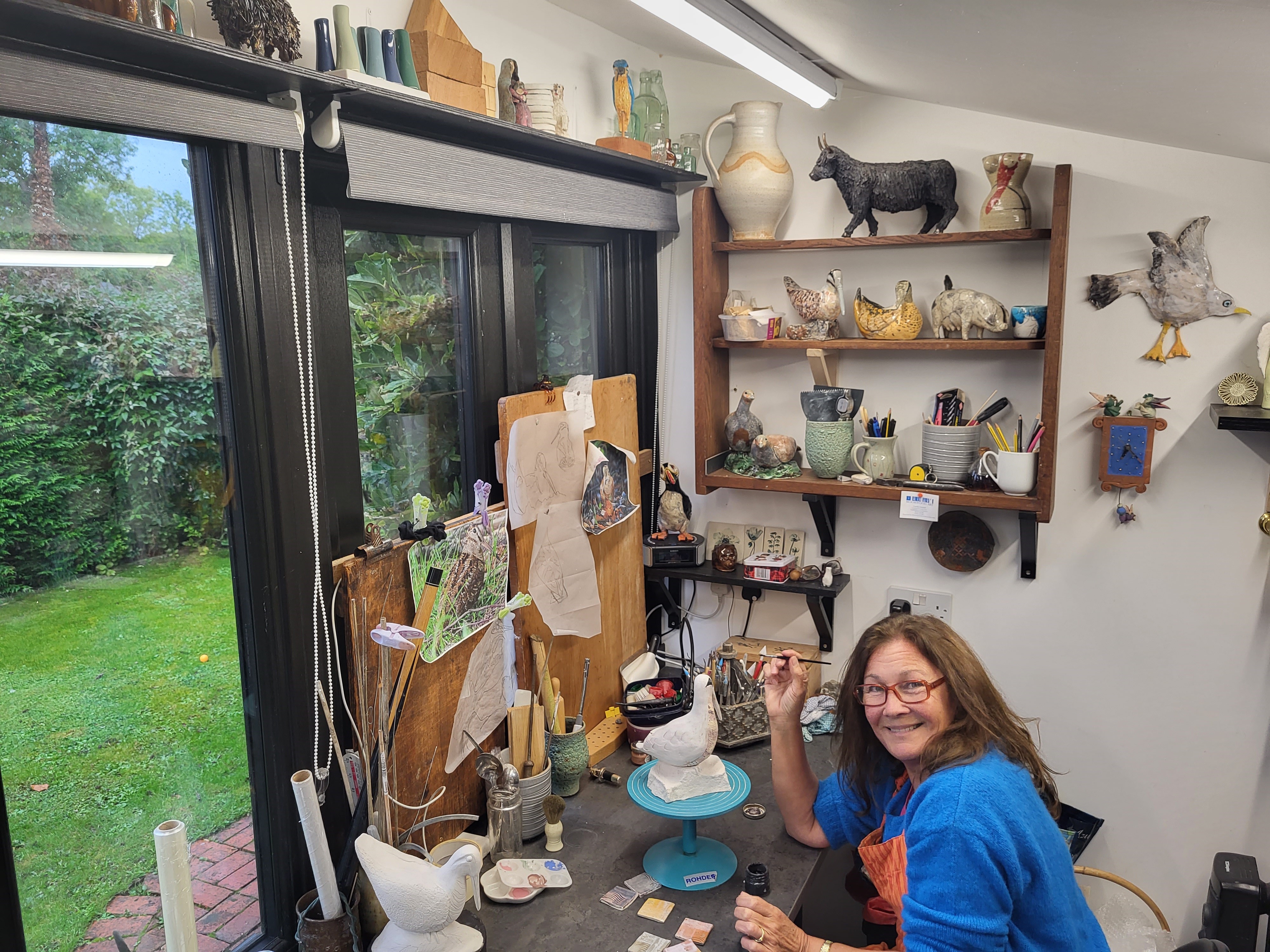 Sarah-Jane started experimenting with ceramics in 2015 after joining a local hand-building class. From there her love for this art form grew, along with her skills and she discovered that she had a talent for sculpture. Her work tries to replicate and express her observations of our natural world.
Clay is a wonderfully flexible medium, it allows you to build whatever your imagination dreams up. She finds joy in the challenge of making her ideas come alive. Having a father in the Royal Navy has meant that she spent a nomadic childhood experiencing the cultures and colours of many different countries. This early life has helped to inform her work in as much as she loves to notice the colour, flora and fauna of the world around her.
Over the past few years she has become especially interested in ornithology. Watching the different species of birds in her garden or whilst out walking along the coastline or in the woods. She marvels at their intricate markings and plumage and she tries to evoke something of this beauty, their characters and habits in her work.
1058


Work by Sarah Jane Sandman
Copyright 2023 Moorwood Art