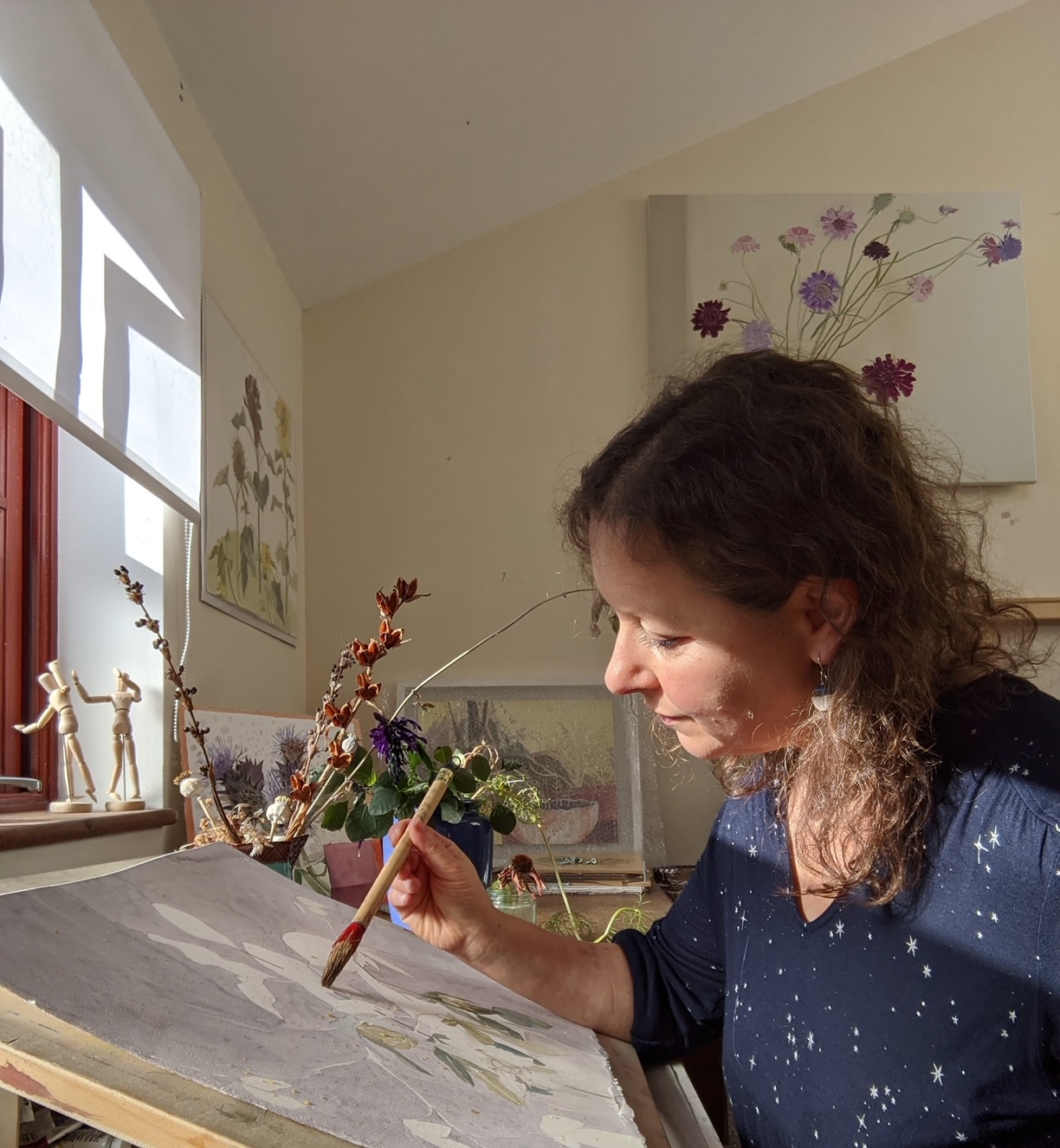 Suzy Fasht was born in London in 1964 and studied at the Royal Academy Schools and Wimbledon College of Art. She currently lives and works at the edge of Dartmoor in Devon.

An member of the Royal Watercolour Society, her paintings have been exhibited around the UK including at The Royal Academy Summer exhibition, The Sunday Times Watercolour competition and the Lyn Painter Stainers prize.

Suzy makes paintings using imagery from the natural world working in Watercolour, Oil or Egg Tempera. The main theme that currently runs through all the work is a concern to balance the tangled chaotic aspect of nature with its inherent pattern, harmony and symmetry. Nature's precarious balance, loss of native wildflowers and insects is also the subject, as is a feeling for the preciousness of the overlooked more modest plants to be found in our hedgerows and growing in between our paving stones."
Copyright 2023 Moorwood Art