Richard Sorrell NEAC RBA PPRWS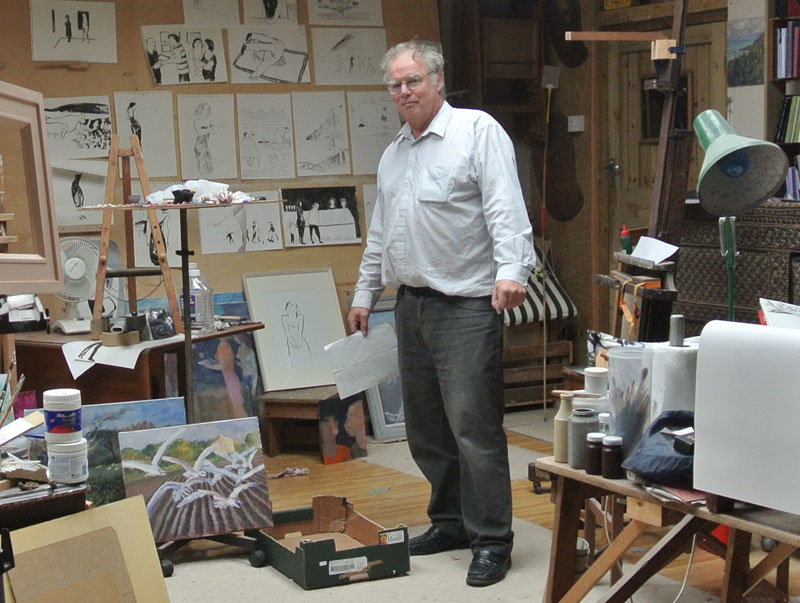 Richard Sorrell is the son of Alan Sorrell, the historical draughtsman and painter and Elizabeth Sorrell, the water-colourist. He studied at the Royal Academy Schools having also attended Walthamstow Art School and Kingston College of Art. He was elected to the Royal Watercolour Society in 1975 and served as the President from 2006-2009. He is an Executive Committee member of the New English Art Club and is also a member of the Royal Society of British Artists. His work can be seen in many collections, to name a few: Victoria and Albert Museum, The National Trust, The Museum of London, The Courtauld Institute and he even presented a picture of her Centenary parade to HM Queen Elizabeth the Queen Mother.

He now lives and paints in Cornwall. He paints inventions, or reinventions of reality, based on a lifetime of looking. They are paintings of 'things' rather than the appearance of things. Sometimes they may appear a little awkward and strange, but it is their awkwardness that gives them the power to communicate, to say things rather than simply to illustrate them.
Work by Richard Sorrell NEAC RBA PPRWS
Copyright 2022 Moorwood Art