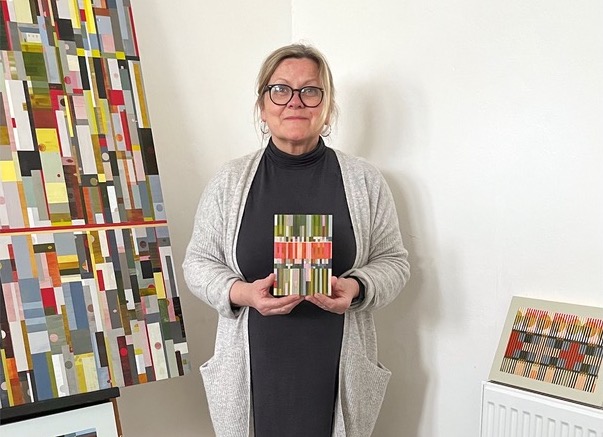 Lucie trained as a furniture designer at Middlesex Polytechnic and subsequently worked as an interior designer, a model maker for feature films and then set designer for Thames Television in London. On closure of the TV Company she became an illustrator undertaking commissions for publishing houses, design companies and direct clients. After a two-year period of living in California she returned to the UK with her family settling in Bath to concentrate on painting.

Lucie grew up close to forests and the sea with both provide strong themes within her work. The first of a sequence of paintings that developed into the 'Wood from the Trees' sequence saw Lucie awarded the title of Artists and Illustrators Magazine Abstract Artist of the Year and she has exhibited in various UK galleries, corporate settings, independently, as part of group shows and also through selection at the RWA Bristol. She has also developed a mature sequence of paintings under the broad title of 'Threads', often using more abstract symbols and an exploration of language.

Lucie has mentored artists and taught various age groups from GCSE to Post-Graduate. Her work has been sold to clients around the world, with commissions held in private collections in Australia, The Middle East, the US and Europe.
Copyright 2023 Moorwood Art