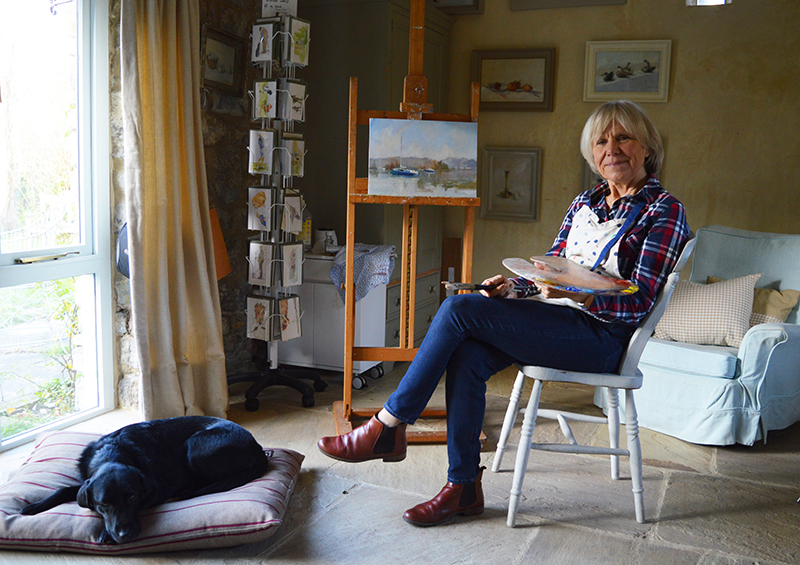 A graduate from St Martins school of Art, Jeffy Salt has successfully pursued a career in painting and illustration spanning many decades. Taking a job with IPC magazines provided a grounding for freelance commercial illustration, frequently crossing the line between illustration and painting.

She has exhibited in galleries widely over the years and worked freelance for many clients in London and the home counties. More recently hundreds of her sketches have been published by Trumpersworld .com greetings cards.

Jeffy paints most days in her studio and `en plein air` in watercolour and oils.
Copyright 2022 Moorwood Art