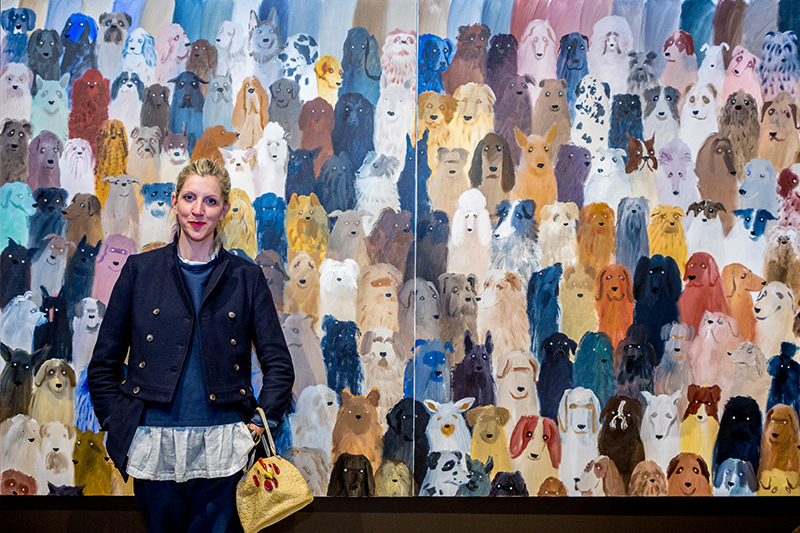 Holly Frean began her formal training as an architect and draughtsman but painting portraits took over. Her studio practice has since grown to include picture-making in all its forms, typically oil paintings on canvas and gouaches on paper, also printmaking and 3D work. Her imagination and versatility have recently led to coveted textile, ceramic and wallpaper collaborations with Anthropologie, Burberry, Andrew Martin and Paul Smith.

Infused with wit and humour, Holly's work draws on the lives of artists and uniquely documents the subtleties in a face, body or movement. Over the past decade she has evolved a highly personal and technically accomplished style. Holly's work has been exhibited extensively in the UK and America and she has won numerous accolades including the 2012 National Open Art Competition Painting Prize (awarded by Grayson Perry) and she is regularly invited to show at the Royal Academy Summer Exhibition and the ING Discerning Eye at Mall Galleries in London. Commissions include those from the Duchess of Northumberland, designer Betty Jackson, comedians Russell Howard and Ricky Gervais, hotelier Kit Kemp, actor Russell Tovey and retailer Johnny Boden.

Holly's Ark began life two-by-two as a series of oil-on-paper illustrations commissioned by British interior design house, Andrew Martin, for a new range of wallpapers and fabrics. The animal characters which originally came to life in fabrics and wallpapers in 2016 are now featured on eight limited edition fine bone china side plates, and a series of greetings cards published in 2018 by Art Press. The original artworks are now individually framed and available for sale.
Copyright 2022 Moorwood Art