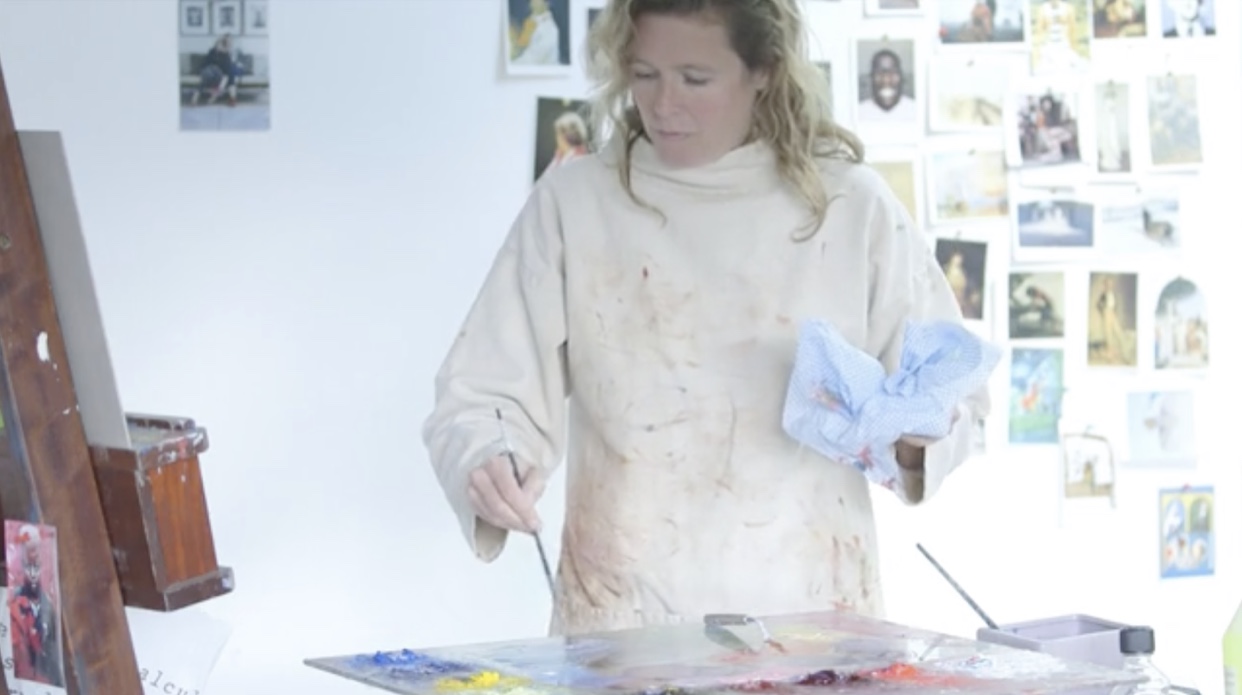 Barbara Hoogeweegen is a Dutch painter living in London. She is represented by the Rebecca Hossack art gallery and trained in France and England, graduating with a Masters in Fine Art from City and Guild School of Fine Art, London.

Barbara Hoogeweegen works in oil on primed aluminium and canvas. She uses the figure to communicate themes that revolve around the female psyche, identity, nostalgia and solitude. She works from her own photographs, film stills as well as found images, and so engages with the slippage between the felt and the photographic.

She has two main considerations: to communicate an emotion particular to the theme of the work and delicately, with intense focus, to create a symphony of colours balanced carefully against each other. The colours and style of mark making are chosen to support and help communicate the particular message of each painting.

Her conceptual world references, amongst others, the ideas of Paula Rego, Laurie Simmons, Claude Cahun, Gregory Crewdson, Kathe Kollwitz, Eric Fischl, and Edward Hopper. Her mark making and colour technique speaks to the language of Paul Cezanne, Elizabeth Peyton, Chantal Joffe, Alice Neal, Geraldine Swayne, Luc Tuymans, Gerhard Richter and Marlene Dumas.

Hoogeweegen's work is in the collection of Johnnie Boden, Andrew Robson OBE, George Osborne, international authors Andrew Solomon, James Wood, Claire Messud, Sue Prideaux and Clare Clark.
Work by Barbara Hoogeweegen
Copyright 2022 Moorwood Art