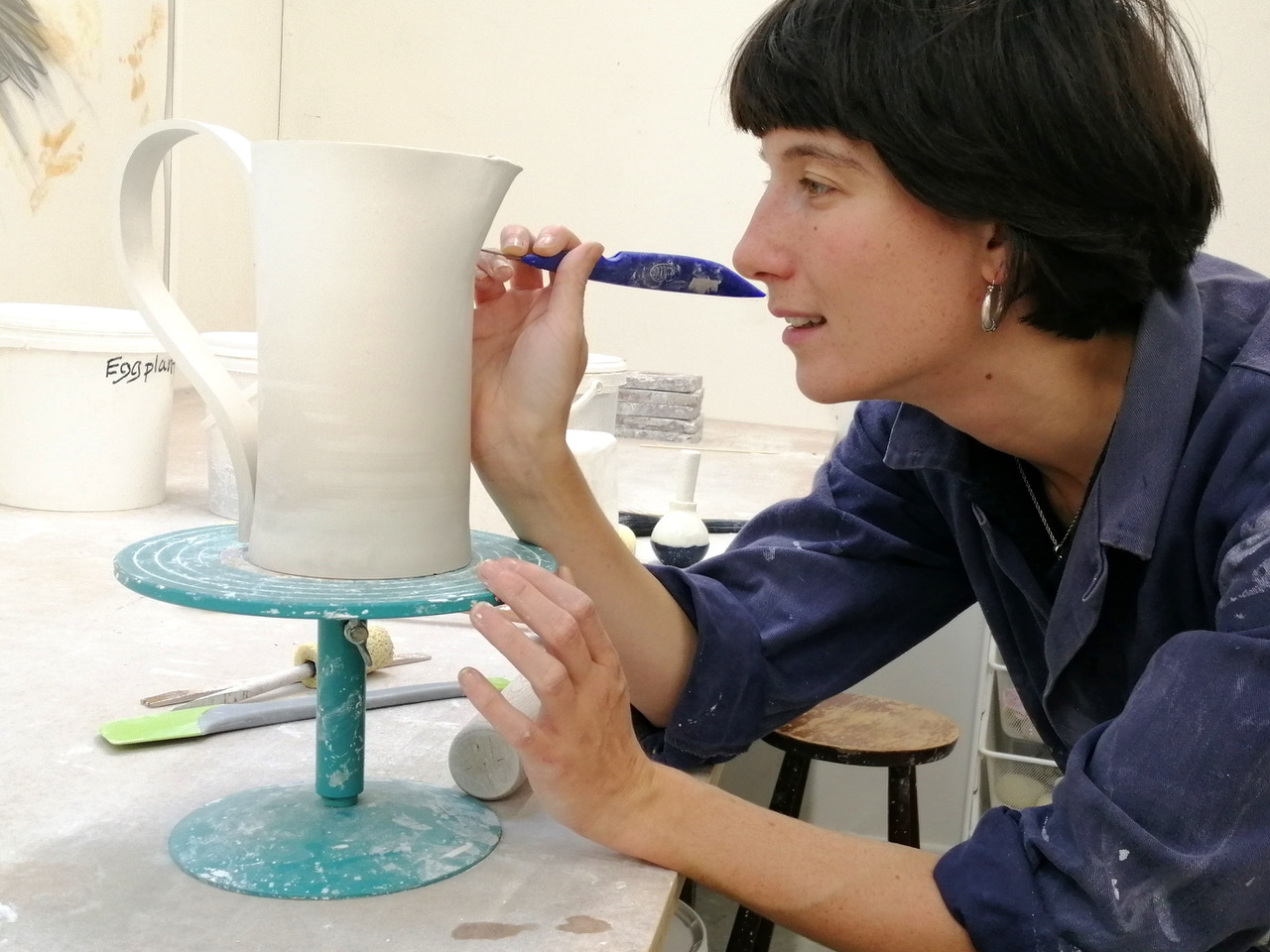 In her work she is exploring connection, asking how we can live more naturally and freely, and wondering what it really means to be ourselves. Drawing is her oldest love, and drawing onto ceramic is the only kind of drawing that is dishwasher and microwave safe. It is also immensely satisfying to drag a pin tool across a smooth porcelain surface. Drawing in the round has more possibilities than a flat paper could afford.
Her lifestyle is somewhat nomadic, as she is restless and curious by nature. She is currently based at her parents' house in Bruton, Somerset, plotting the next adventure.
She studied Illustration at Falmouth University, worked for Ugly Duckling Presse and Enchanted Lion Books in New York, worked as the house illustrator for Catapult.co, and made an illustrated book called A Girl's Guide to Personal Hygiene, which was published in the US and the UK.
Copyright 2022 Moorwood Art