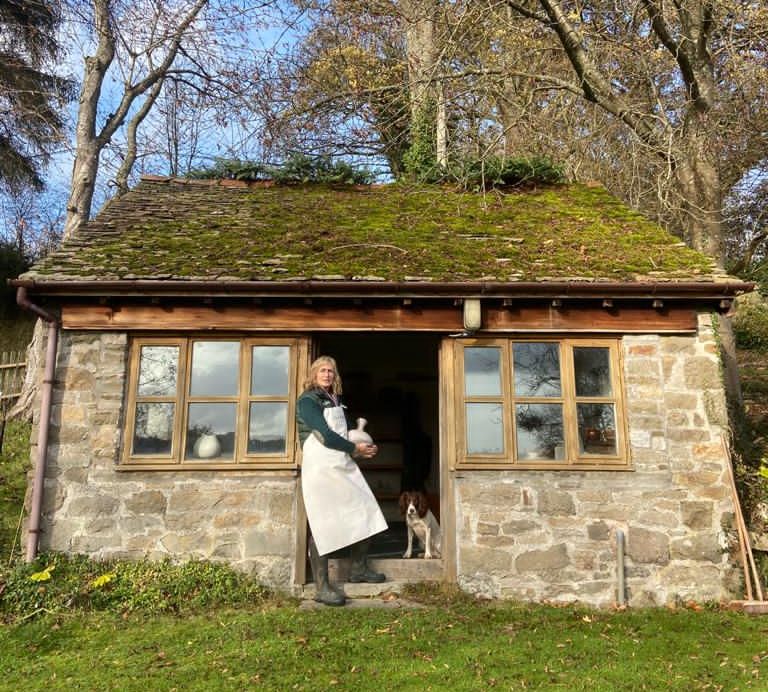 Saffron Guy makes hand built pottery in Putney, London and in a small studio in the Welsh Marches. Saffron began doing ceramics at Putney School of Art nineteen years ago. There she learnt the skills required for both hand building and throwing ceramic pottery. Most of her ceramic vessels are hand built using slabbing, pinching and coiling methods and decorated with coloured slips, underglazes and glazes.
She takes inspiration from both natural organic forms and also from the laboratory, vessels that she might have come across while working as a chemist and biochemist.
Much of her work is of a reasonable size and she is more interested in the form of something than its functionality. She likes to work with symmetrical, even shapes in some instances altering their surfaces with wax resist and erosion or carving before decoration.
Copyright 2022 Moorwood Art