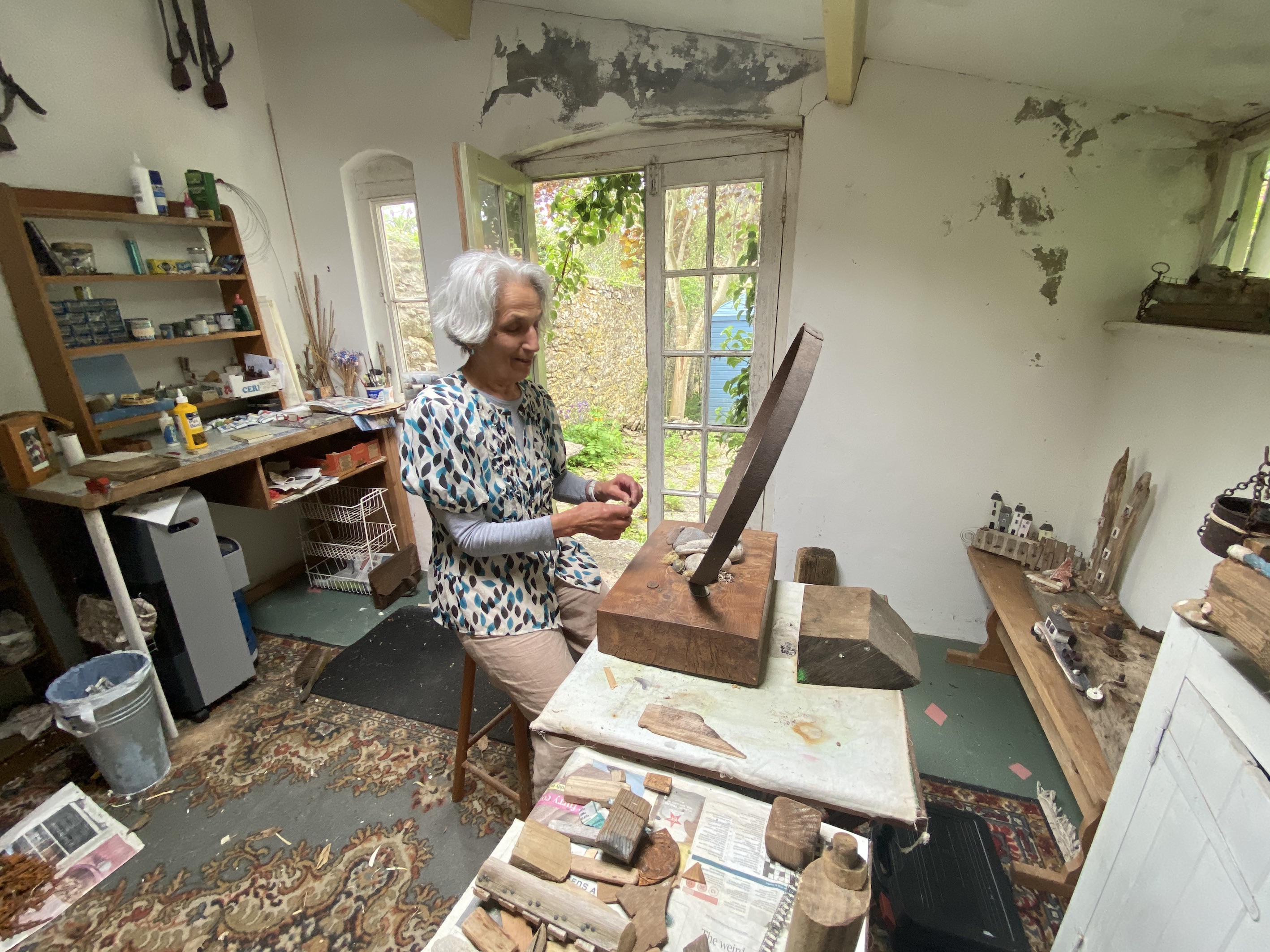 About nine years ago Liz started to make boats. The initiative was taken by the bits of wood and metal she had start to collect. Excitment set in when they seemed to belong together, they chose their own design.

She has found drift-wood in Cornwall and abroad, rusty bottle-tops from a South African township, copper wire in Greece and old bits of metal in Spain. Every walk is an adventure. Her husband is excellent at spotting a treasure lurking in a hedge or on a burnt-out bonfire.

The architect/designer Dieter Rams has said that good design is as little design as possible. She would like to add to that, by saying that good design can give life and character to inanimate objects, which is what she hopes to achieve in her work. She enjoys giving a second chance in life to what might otherwise be discarded.

Her sculptures have been exhibited in the RWA and galleries in London, Brighton, Wells, Wales, Devon, Cornwall and Gloucestershire.
Copyright 2022 Moorwood Art