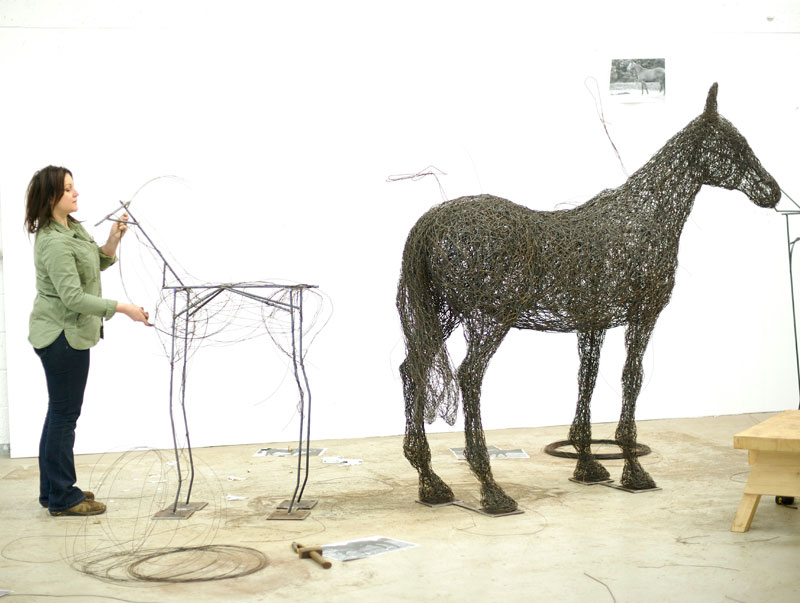 In 2001, with the support of a business grant from The Prince's Trust, she began her career as a full time sculptor.
The wildlife and farming landscape which surrounds her in North Yorkshire has influenced her work greatly over the years.
Sculpting in willow and more recently in sterling silver, galvanised steel and bronze wire, she aims to capture the movement and essence of her subject.

Earlier this year she was invited back by HRH The Prince of Wales to exhibit her willow sculptures on the Orchard Lawn at Highgrove featuring rare breeds such as 'Cotswold Sheep', 'Clarence' an Irish Moiled Cow and perhaps a particular favourite 'Woody the Woodpecker'!

Other works, including a life size 'Limousin Bull', are sited to welcome guests arriving by helicopter at Raymond Blanc's Le Manoir aux Quat' Saisons.

Currently she is working on commissions and planning a research trip to the Camargue 2015 entitled, 'Black Bulls, White Horses & Pink Flamingos'.
Copyright 2022 Moorwood Art