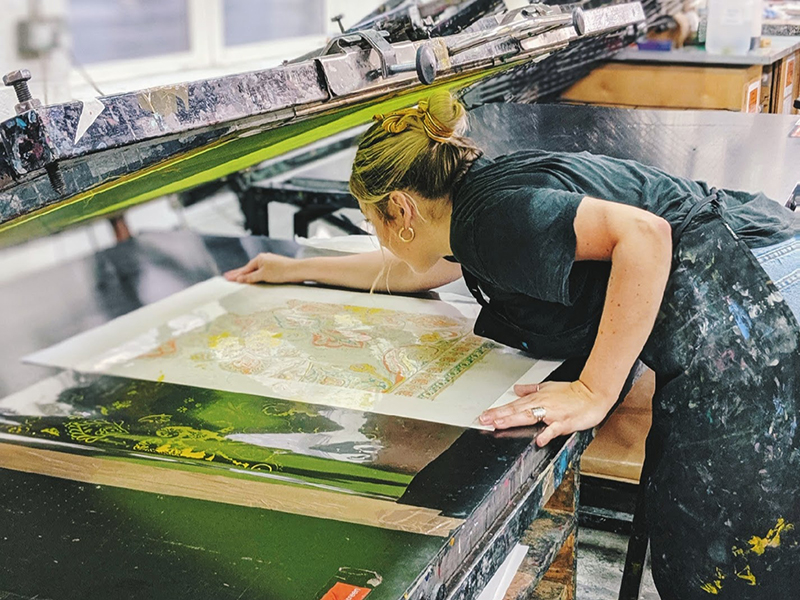 Ellen Merchant is a London-based artist and designer originally from Dorset. She completed her BA Hons in Illustration at Camberwell College of Art in 2017 and is currently studying for her MA in Textiles at the Royal College of Art.
In her work she explores the decorative, creating dreamlike, surreal and vibrant interpretations of the world around her.
Her colourful aesthetic is informed by a love of nature, an appreciation of unusual beauty and a sense of playfulness.
She uses decorative motifs, intricate patterns and a vivid palette to embellish the everyday.
Copyright 2022 Moorwood Art