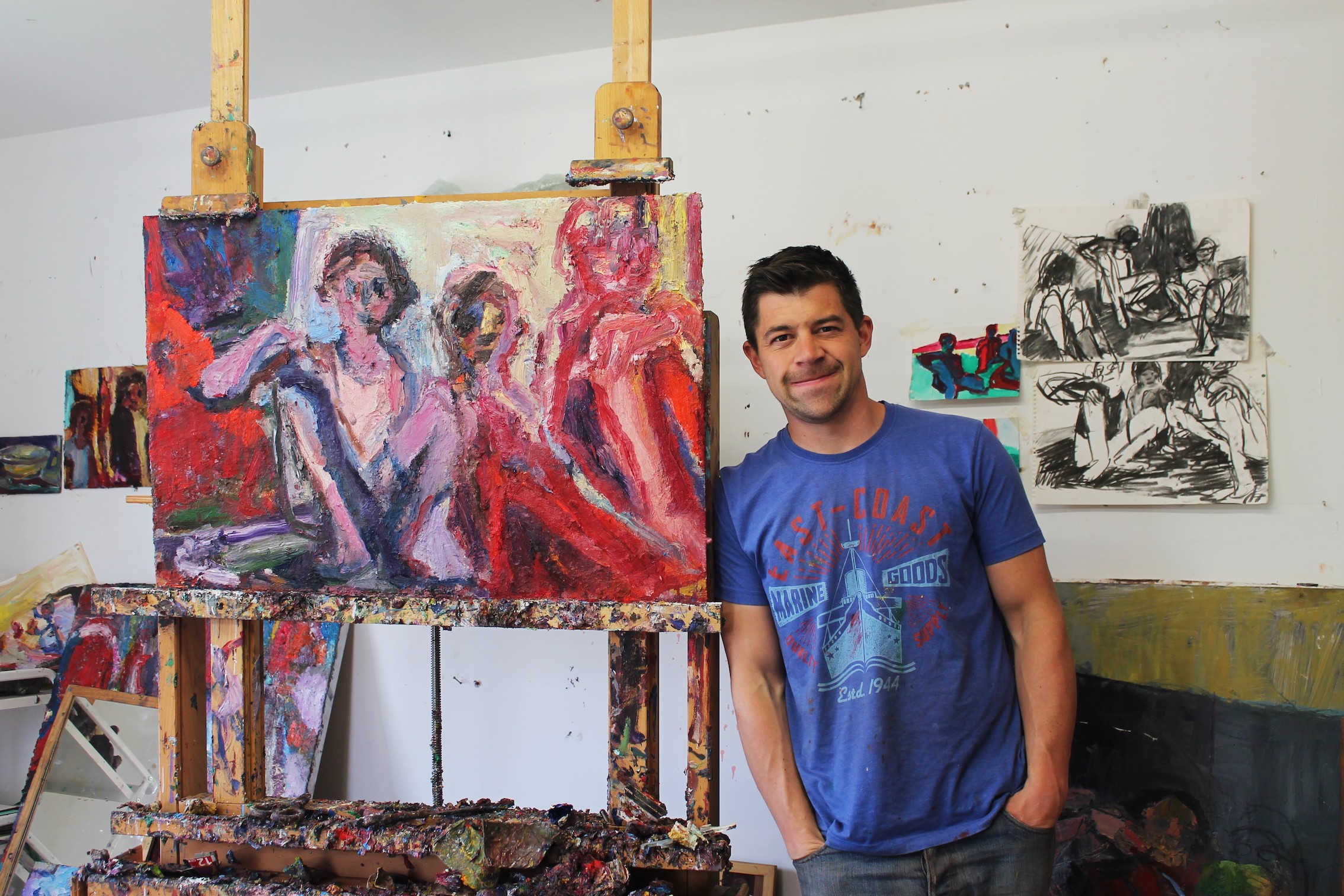 Craig Jefferson is a Scottish born artist now living in Northern Ireland. He began his creative career at Leith School of Art, Edinburgh, in 2002 and continued his studies at Edinburgh College of Art graduating with an Honours degree in Drawing and Painting.
Craig has had solo shows in Edinburgh, Belfast and London and in 2016 became a member of the New English Art Club. He has taken part in several prestigious Academy and group exhibitions including the Columbia Threadneedle Prize the Lynn-Painter Stainers Prize.
Craig's work is expressive in terms material and colour use. His paintings are characterised by heavily worked surfaces exploring the profound nature of reality. Craig is strongly influenced by the abstract expressionists and by colourists such as Bonnard and Soutine. These artists had an instinctive response and deep connection with reality, something that Craig aspires to attain in his own work.
Copyright 2022 Moorwood Art