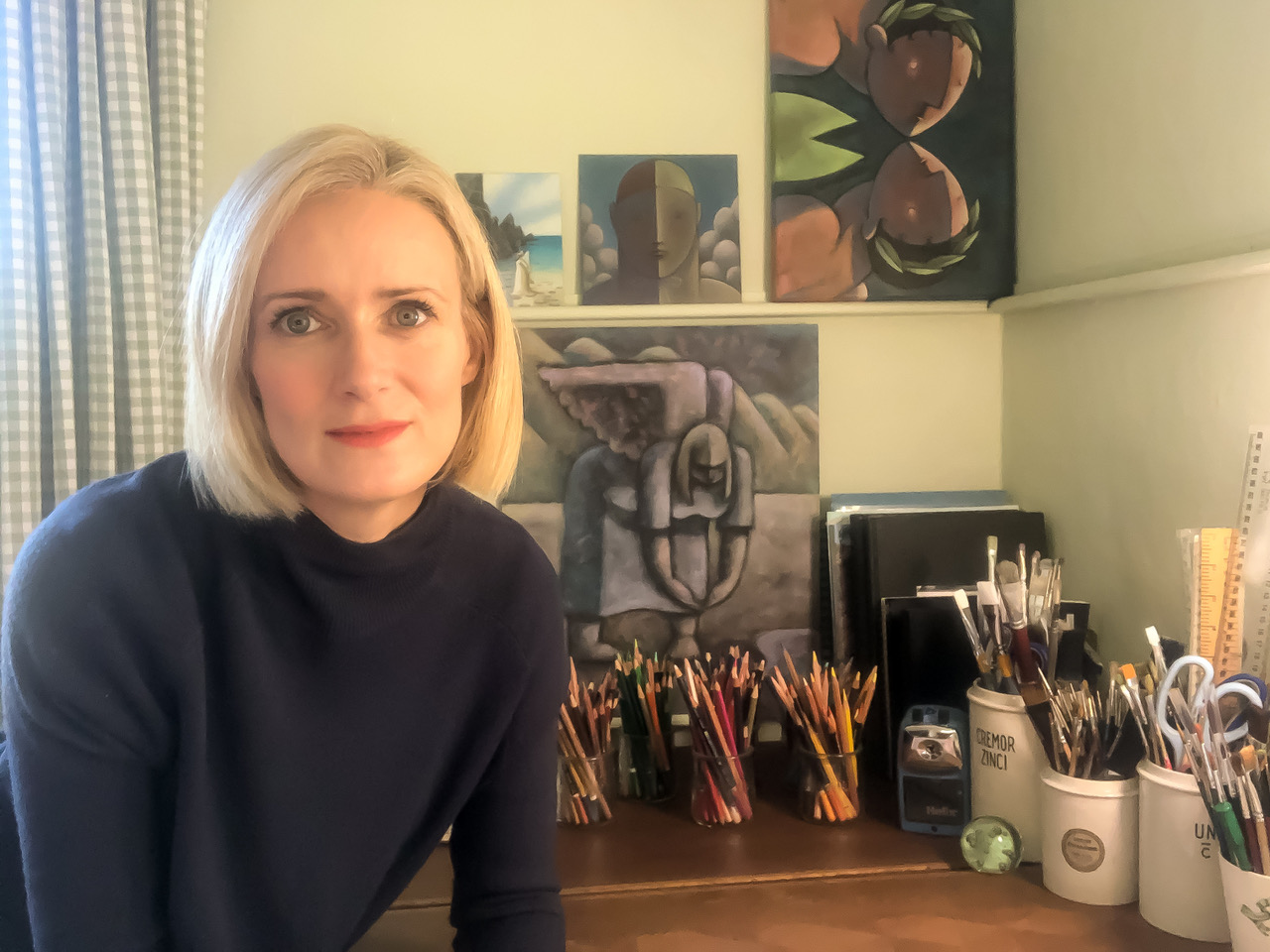 Victoria was born in Chester and graduated with an Honours Degree in Illustration and Graphic Design from Leeds. She then embarked on her successful career as an illustrator overseas in New Zealand and Australia, where she worked for Saatchi & Saatchi Advertising.

A few of the many exciting projects she has been involved with include; designing postage stamps for Australia Post, having her work produced as a range of phone cards for NZ Telecom, childrens' books with Macmillan Publishing and her own fine art greeting card range with Woodmansterne.

Upon leaving her career in advertising, her beautiful paintings and drawings were being bought and cherished by art collectors around Australia; including the State Premier of Victoria. Art galleries in both Northern and Southern Hemispheres now show her work and she has had a small selection represented by Bridgeman Art Library.

Alongside her professional practice; she has completed two Artist-in-Residencies in UK schools. She also helped implement and teach a new Illustration degree at Wellington Polytechnic, held illustrative courses at The New Zealand Academy of Fine Arts and workshops at The National Library of New Zealand.

She now lives in Hertfordshire where memories of her travels and a love for the sea inspires her work. Her paintings are full of wit and irreverence, with her honed illustrative style translating itself into pared down shapes and salient forms. In her images familial bonds run deep and there is quietness and ease in which the figures, birds or beasts occupy the space.
Copyright 2021 Moorwood Art