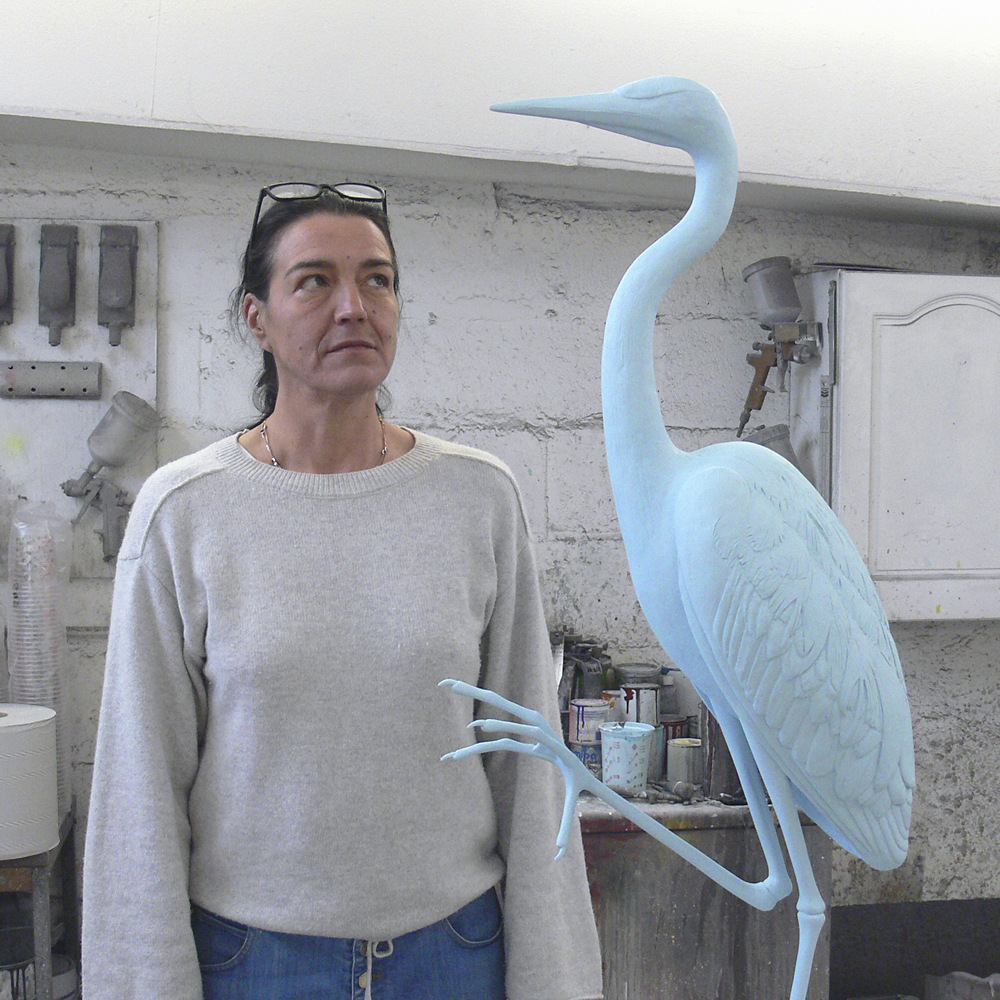 Works in Somerset and London
Born in London, 1965
Immigrated to the US in 1968, returned to the UK in 1979
Chelsea School of Art, 1984-86
Byam Shaw School of Art, 1986-89

British New Contemporaries 1989.
This year was selected by Nicholas Logsdail, Iwona Blaswick, Richard Wilson and Sacha Craddock and Damian Hirst.

Awards / Grants
Paul Hamlyn Foundation in 1991 & 1997
Oppenheim-John Downes Trust in 1999
Foundation for Sports and the Arts in 1997
London Borough of Southwark in 1997
London Arts Board in 1995 & 1997
Arts Council England in 1997 & 2009

Her oeuvre is entirely her own. Each piece is connected with a certain time and place in her life, and brings delicate or abstract experiences into a more concrete, physical reality. Veronica makes objects and sculpture. She chooses her subjects intuitively, drawing from a variety of sources, often nature, dreams and memory or myth.


She loves nature and ecology, not just the individual species but the relationships between them, the constant flux of energy and transformation of matter and by extension of materials in the studio. She employs the traditional methods and techniques of mould-making and casting, using whatever material is appropriate to the piece. Colour is like a material too, since it has such an important role in articulating form. A project must be planned to a degree, since all materials have advantages and disadvantages, and lend themselves to different ideas for practical or aesthetic reasons.


She often chooses resins which are versatile and durable. In some ways these are the materials of our time and as a contemporary artists, she thinks there is a kind of authenticity in using them for that reason alone. Currently, she also makes more traditional plaster moulds for use in slip-casting. She enjoys this because it's a challenge, requires much more consideration than modern silicone, and so is an excellent way of really exploring form.
Some pieces might be freestanding, others may have a plinth or stand. If there is a plinth, this is integral to the piece, not an accessory. An object placed on the floor may engender a particular kind of physical response; an object placed at eye level, or hung from above, will engender another. All these decisions - and possible manoeuvres - are considered.

Most of her artworks are unique, some are original and sometimes multiples have been made, with deferent colours and materials.


Copyright 2021 Moorwood Art