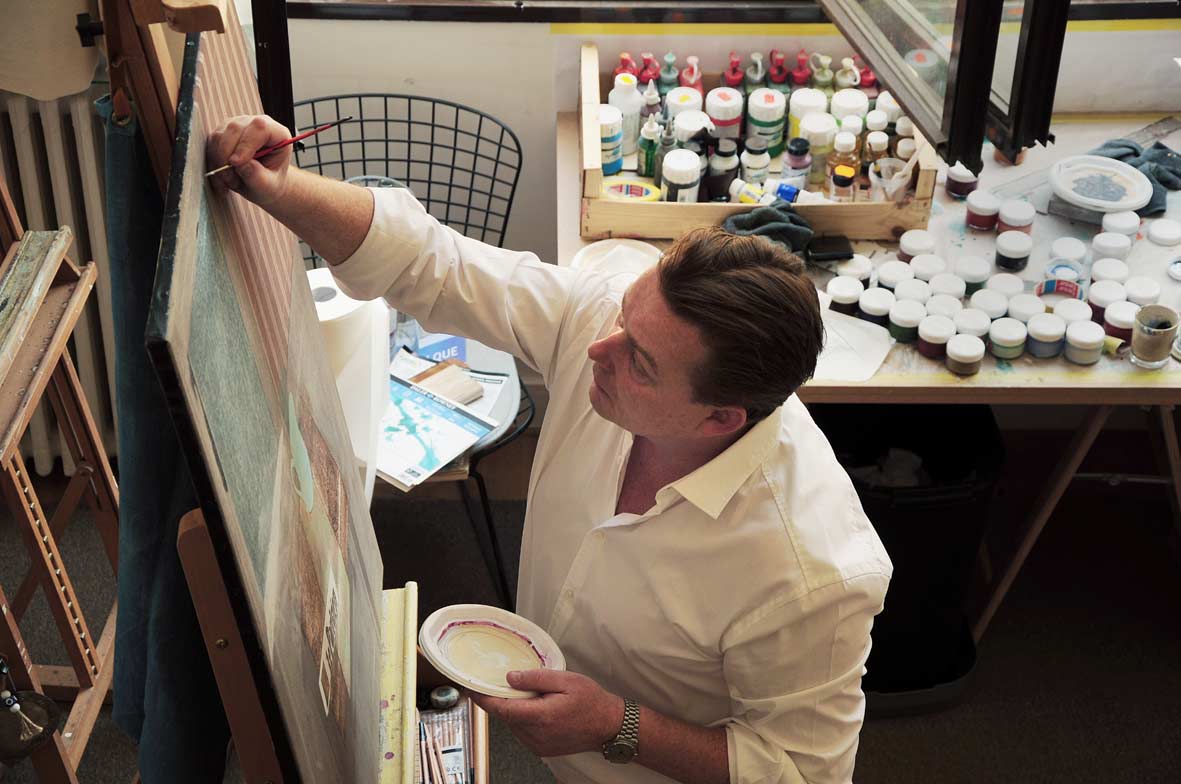 Jasper Galloway was born in London in 1971. He studied at Wimbledon School of Art (BA Hons) and NYU Tisch School of Arts (Masters).
Currently back from Paris after spending two years painting in the Montparnasse area, Jasper now lives in a cottage in the beautiful village of Chilboton, Hampshire. Jaspers paintings are influenced by his surroundings. His main tools for inspiration are and colour, Geometric shapes, light and texture.
He has exhibited in Paris, Aspen, Miami and London.
Copyright 2022 Moorwood Art